DOUBLE HOLOTROPIC BREATHWORK WORKSHOP IN BUCHOV, CZECHIA
EXTENDED EXPERIENTIAL WORKSHOP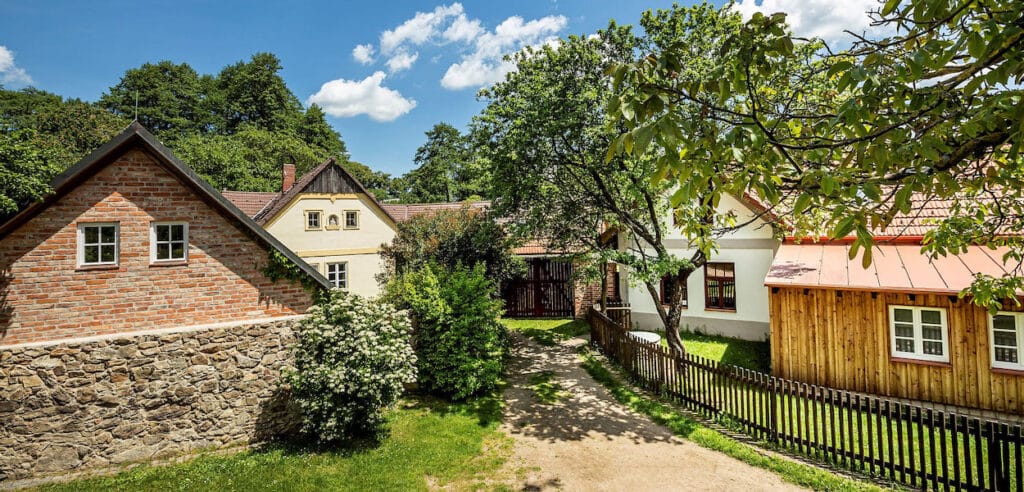 We cordially invite you to an extended, double Holotropic Breathwork® workshop in the Central Bohemian village of Buchov. Our workshops often have international attendance and we always make sure that everybody fully understands, and is understood. Full-board accommodation is included in the price. Space is limited to 30 participants.
This 3.5-day, experiential Double Holotropic Breathwork workshop allows for self-healing and self-exploration as well as accessing the roots of emotional and psychosomatic challenges one might face. During the workshop, four breathwork sessions (two as a breather and two as a sitter) will allow you, in a very safe setting, to access an expanded state of consciousness, in which your own wisdom connects with your inner healing and transforming power. This healing wisdom guides the experience towards those aspects which carry an emotional charge, and are ready to be processed or integrated.
Holotropic Breathwork might be of interest if:
● you are seeking a more experiential approach to healing, one that goes beyond talk therapy
● you are experiencing a major life crisis and seeking deep wisdom and insights
● you want to release unresolved issues from the past
● you want to understand the emotional roots of a persistent physical/psychosomatic condition
● you are yearning for deeper insight into the nature of reality and advancement on your spiritual path
● you want to facilitate the integration of a difficult psychedelic session
● you want to find an authentic creative impulse and nurture artistic inspiration
● you have a feeling of an uninterestingly lived life
We will start on Thursday at 17:00, and finish on Sunday at 13:00.
KINDLY MAKE SURE THAT YOU CAN ATTEND THE ENTIRE WORKSHOP, FROM BEGINNING TO END.
In case you have any serious health issues (physical or mental), please contact the organizer in advance to rule out possible contraindications.
More on the topic of Holotropic Breathwork and the Grof Transpersonal Training organization HERE
You can subscribe to our mailing list for workshop announcements HERE
Thursday 26th October 2023 17:00 –
Sunday 29th October 2023 13:00
The retreat center offers accommodation in simple, yet nice, clean, and comfortable rooms, located in 4 neighboring chalets. Most of the bedrooms are twin/double-bed rooms (2 separate beds, or 1 double bed). In addition to that, some rooms with 3 – 4 beds are available. Each of the 4 chalets is equipped with 2 shared bathrooms.
Early bird rate:  EUR 350.-  (CZK 8.500.-)
Full rate: EUR 400.-  (CZK 9.750.-)
Included in the price are the workshop fee and full-board accommodation (3 nights).
Early bird rate for registrations submitted 1 month or more before the workshop date.
If you are strongly motivated to attend the workshop but your financial situation does not allow you to do so under the given conditions, you can contact us to discuss the possibility of an individual solution.


Holotropic Bohemia
email.:
tel.: +420 777 148 087